24 HOUR EMERGENCY SERVICE 01564 794 104
Our experienced team are dedicated to ensuring only the very best personalised care and attention is given to each and every one of our clients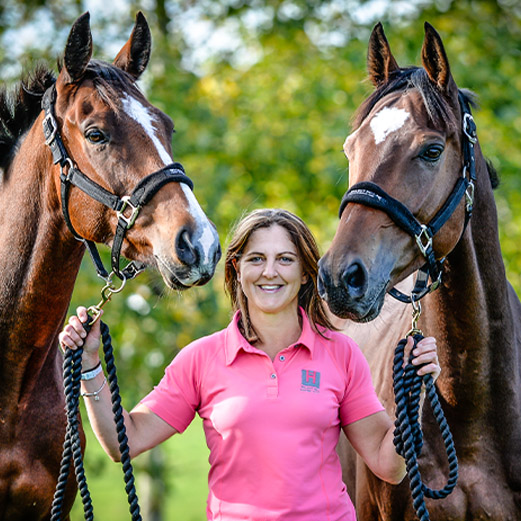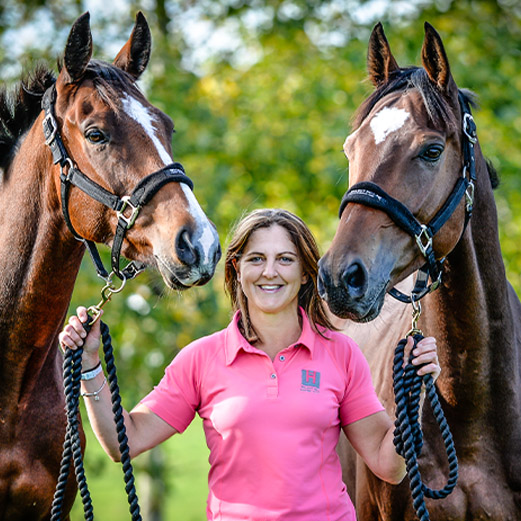 ...
Bridget grew up in North Wales and graduated from Liverpool University in 1995. She had an interest in horses from a young age and developed her passion for racing when spending a year working in a flat racing yard between school and University. She rode as an Amateur on the Flat through university and afterwards and had 6 winners and several placings over the years.
After two years in mixed Practice in Rutland, Bridget  has worked in Equine Practice in Cheshire and Warwickshire.
She set up WHEC with Jack Wallace in 2014 and has a keen interest in stud work, dentistry and all aspects of ambulatory Practice.
When the stud work is over in the autumn she enjoys riding out her point to pointer before work. She also enjoys running with her 2 border terriers who are never far away!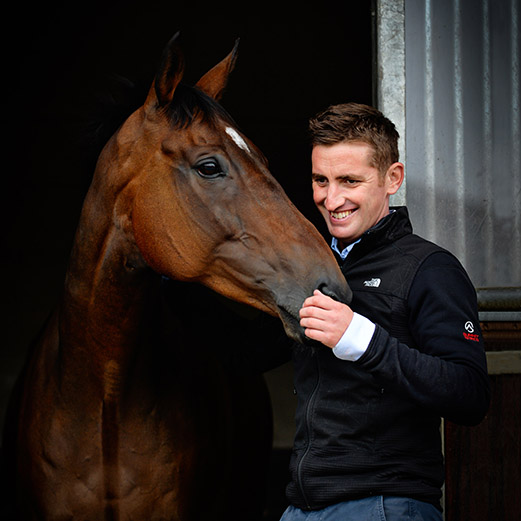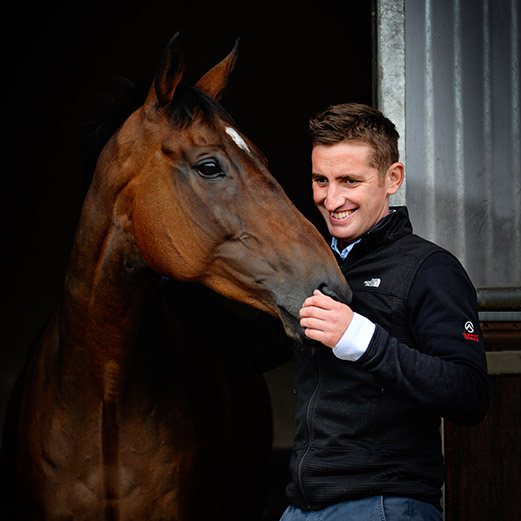 ...
Jack set up Walnut Hill Equine Veterinary Clinic with Bridget Gatehouse in 2014 in his hometown of Henley in Arden. Jack's grandfather Richard Wallace started a large animal practice only 3 miles from the clinic 60 years prior. Jack grew up on a farm in Henley in Arden, known as Walnut Hill which gave inspiration for the name for the practice - both Jack and his grandfather graduated from Edinburgh University.
Following graduation in 2008, Jack worked solely in equine practice. Firstly, in Inverness and Doncaster then at Spring Paddocks in Warwickshire, before starting Walnut Hill Equine Veterinary Clinic.
His main interest is in lameness investigation and optimising sport horse performance alongside carrying out a large proportion of pre-purchase examinations.
Jack trains and rides point to pointers from his home, training 3 winners so far. His other speedy companion is Billy the whippet, his sidekick out on the road and around the clinic.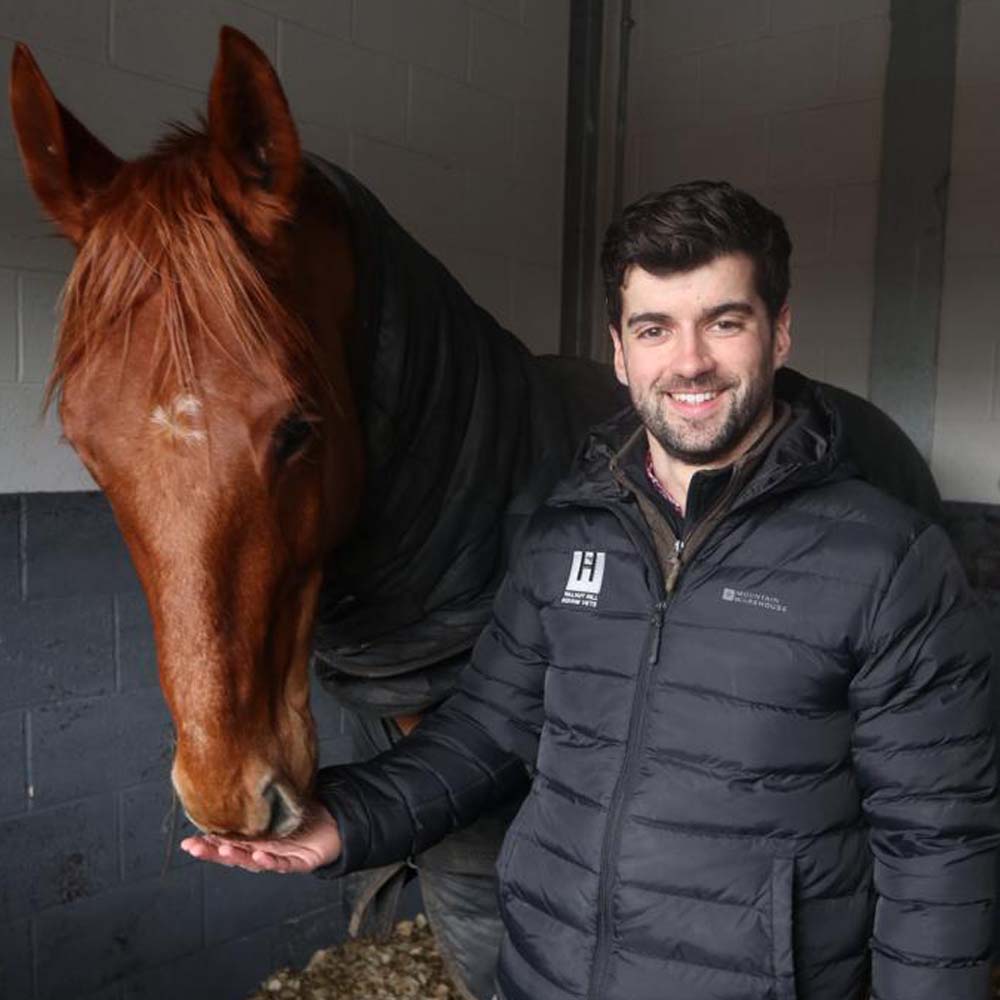 Sam Offord
Associate Director, BVSc Dip ACVSMR MRCVS, Diplomate of American College of Veterinary Sports Medicine and Rehabilitation,
FEI Official Veterinarian
...
Sam graduated from the University of Bristol Veterinary School in 2013 and subsequently worked in a mixed practice in Oxfordshire, where he was involved in both equine and farm work before moving to Rossdales in January 2015.
On joining Rossdales, Sam completed the two year internship where he was involved in all aspects of the hospital including anaesthesia, diagnostic imaging, lameness investigations, surgery and emergency/critical care. He spent the next two years at Rossdales Diagnostic Centre working alongside Andy Bathe, a specialist sport horse clinician and surgeon, and was primarily involved with lameness and poor performance investigations of competition horses. Following this Sam moved to Rossdales Hertfordshire (an ambulatory branch practice) in February 2019, where he was mainly involved in lameness assessments and sports medicine cases.
Sam is also an FEI Official Veterinarian, and is often in attendance at FEI events as part of the on site veterinary team.
Sam recently passed his Diplomate of the American College of Veterinary Sports Medicine and Rehabilitation (ACVSMR) which represents the highest level of post-graduate veterinary qualification in this field.
Outside of work he enjoys cycling, triathlons and clay pigeon shooting.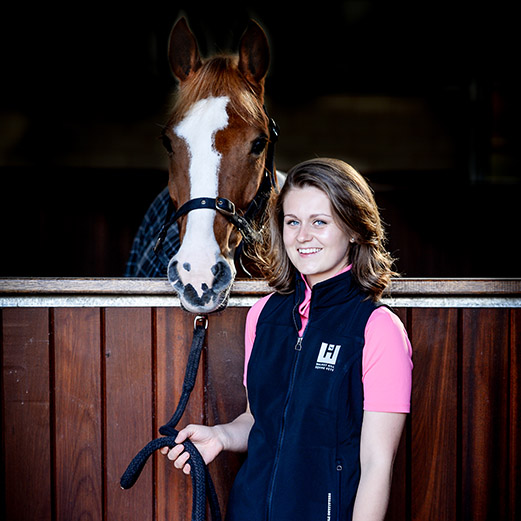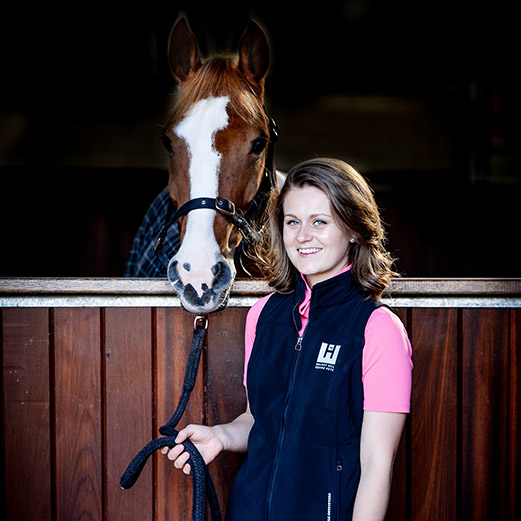 Lily Witchell
BVMedSci BVM BVS(Hons) MRCVS
...
Lily is originally from Gloucestershire and studied veterinary medicine at Nottingham University, where she graduated in 2015.
After graduating, Lily took up a position at Rowe Equine Clinic in the Cotswolds. As well as being a general equine practice, Rowe specialises in equine ophthalmology, so Lily gained invaluable experience investigating diseases of the equine eye.
Lily then completed a busy internship in Oakham veterinary hospital, where she was involved with first opinion, surgery and many complex referral cases.
We were lucky enough to have Lily join our team in 2018, focussing particularly on medical investigations, ophthalmology and routine ambulatory work. 
Lily has been involved with horses all her life. Last year she achieved her ambition of riding in point to points, and we are sure we'll see her out racing again soon!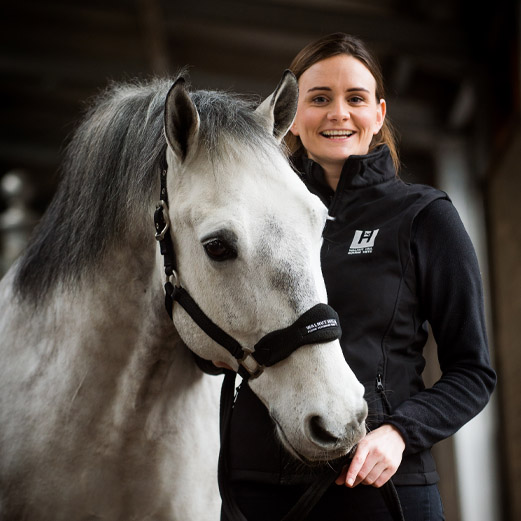 ...
Lottie is from County Tipperary and graduated from University College Dublin in 2013.
Following graduation, she took up a position in County Cork in an equine practice based on a thoroughbred stud. It was here that she developed a passion for equine breeding and stud work.
She then travelled Asia, doing veterinary work in Laos and Vietnam, followed by a move to an equine hospital and breeding centre in Perth, Western Australia, where she stayed for a number of years.
Lottie moved back to the UK in 2017 and has since been working with us at Walnut Hill. She has a particular interest in breeding and routine ambulatory work.
Lottie grew up on an eventing yard and still rides and hunts whenever she can, she also has a share in a few racehorses just to keep her out of trouble!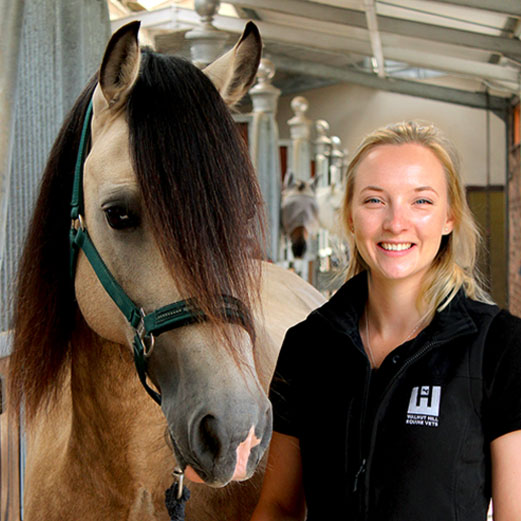 ...
Chloe grew up in Buckinghamshire and was involved with the Whaddon Chase Pony Club, as well as competing her own horses and ponies at BE events.
Chloe studied to be a vet at the University of Liverpool, graduating in 2017, after which she spent 2 and a half years working in North Yorkshire at a mixed practice, before returning to the University of Liverpool to complete a rotating internship at the Equine Hospital at Leahurst. During that internship Chloe enjoyed being involved in complex orthopaedic and medical investigations and caring for inpatients, as well as teaching final year veterinary students.
Before joining us at Walnut Hill, Chloe worked at an ambulatory equine practice in Doncaster.
Outside of work Chloe enjoys running, yoga and walking her rescue dog Rumble.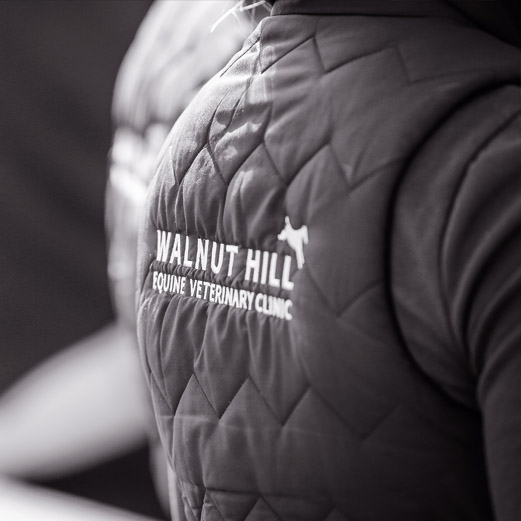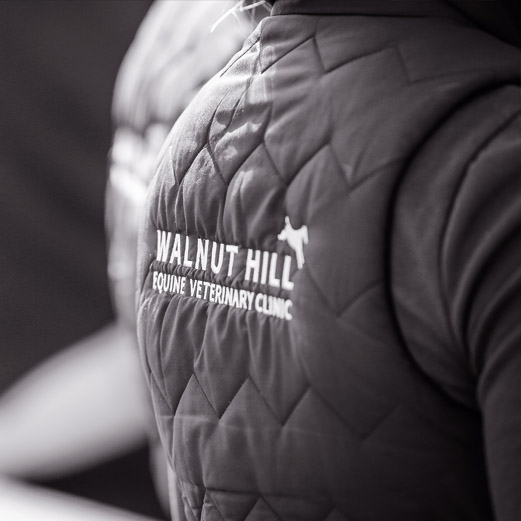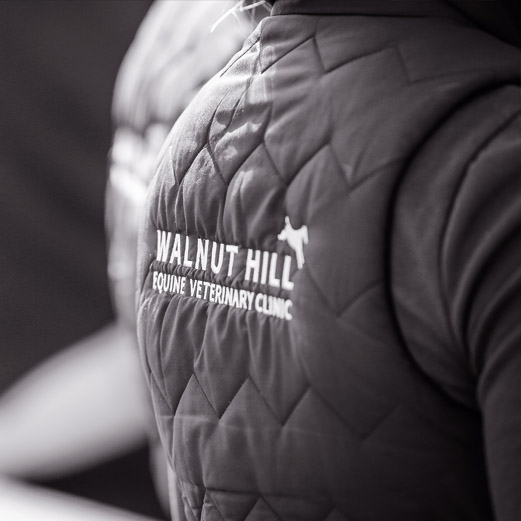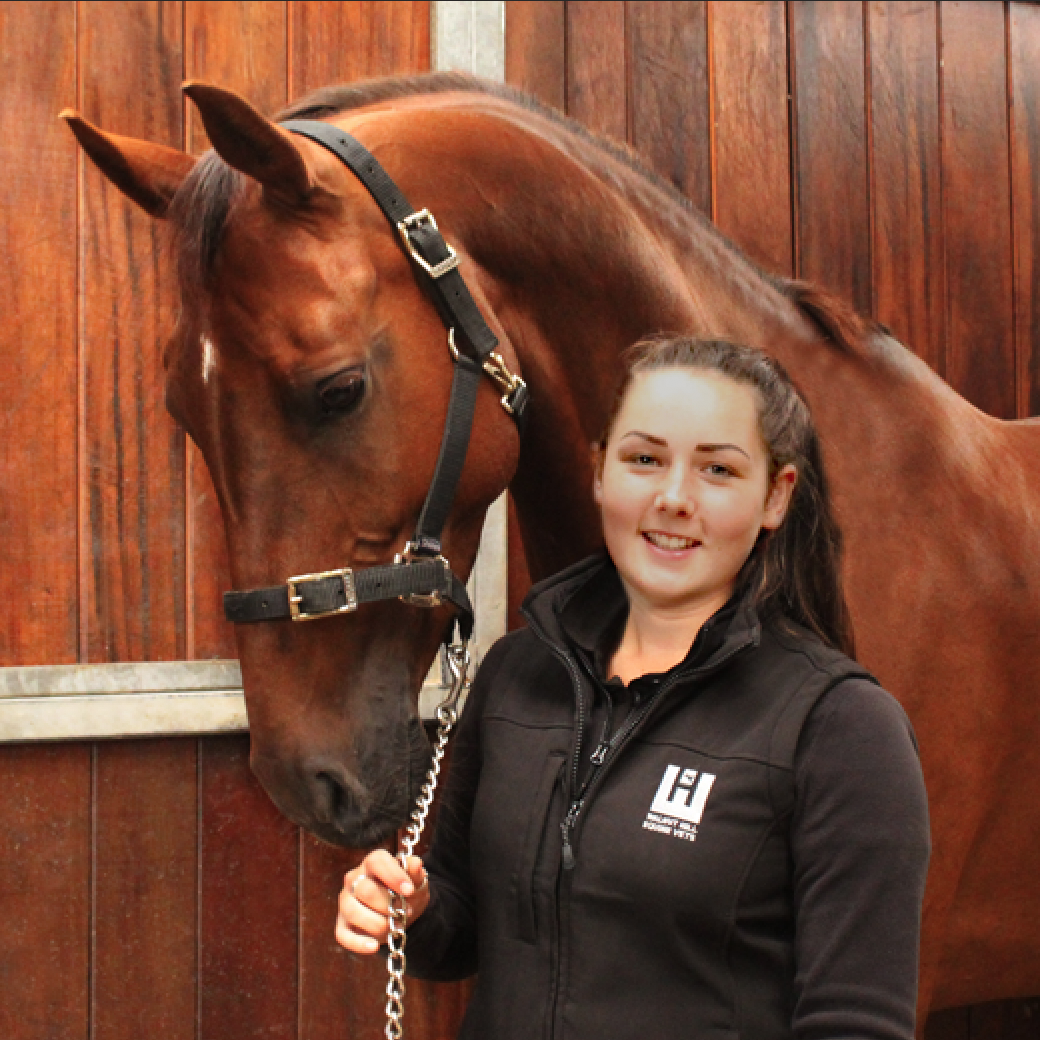 ...
Megan joined the Walnut Hill team in July 2021, and before doing so, was working as a competition groom for event and dressage riders.
One of Megans' equestrian highlights has to be representing Team GB in Equestrian Vaulting. Her passion for horses was shared with her GB coach and mentor, the late Julie Newell, who always encouraged Megan to work hard and be the best she could be.
Being an established team member at many national and international competitions, Megan also competed at the World Equestrian Games in Kentucky 2010 as part of a team of 7 - she was the flyer (the little one that gets thrown around at the top!).
Megan has been involved with horses all her life and enjoys breaking in horses and ponies to both sell on and keep.
Over the last 10 years Megan has taken her mums gorgeous German Warmblood out eventing and had fun learning the ropes with him at home training and competing.
Megan likes to spend her spare time with her best friend Weenie, a one-year-old Dachshund who loves helping with the horses at home, as well as going out for walks.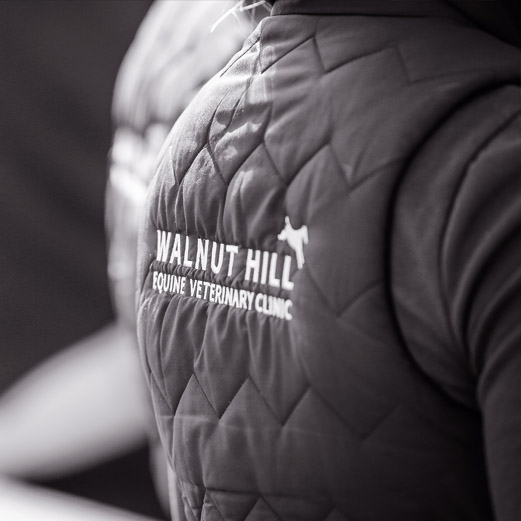 Lisa Bulcock
Yard Manager & Inpatient Care Assistant
...
Lisa started working at Walnut Hill in the latter part of 2021. She has been riding since the age of 6, and spent many years working with horses. Lisa gained an Equine Business Management degree at Morton Morrell, before going on to spend a few years working on Agricultural Policy for the National Farmers Union. 
Outside of work Lisa will either be in the gym (she is a competitive powerlifter), in the kitchen cooking delicious soul food or at a local clay shooting club.
"There are many reasons 
I love working for Walnut Hill - the team are fantastic and I've made some lifelong friends. I enjoy meeting with  clients but I mostly enjoy looking after the horses, whether they are at the clinic for just a day, or a few weeks. I enjoy caring for them and ensuring they are happy, and are as well cared for and as settled as possible while in our care."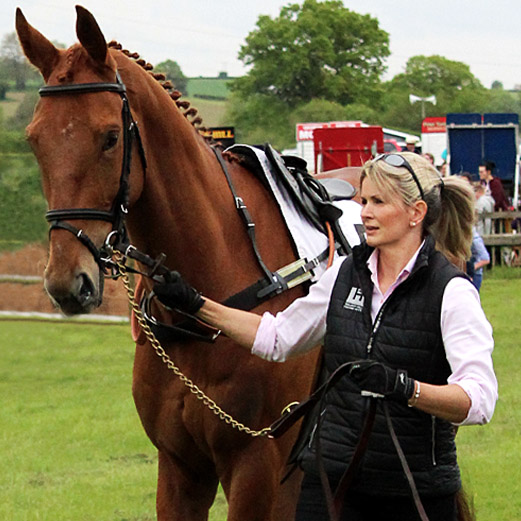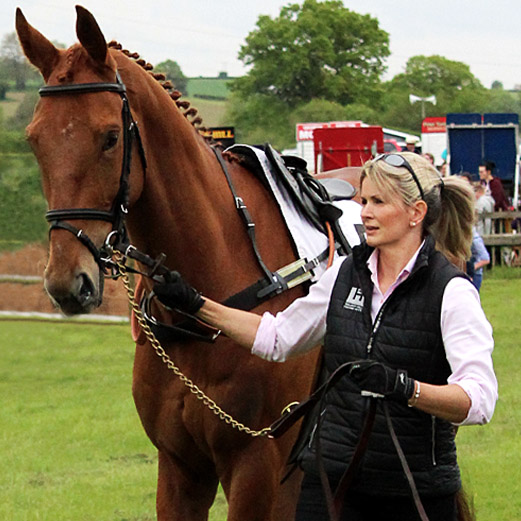 Tamsin Covell
Clinical Assistant & Racehorse Groom
...
Tammy started working at Walnut Hill three seasons ago as a groom in charge of the Walnut Hill pointers. She has many years experience working with horses and finds her role at the clinic very rewarding, and a few winners during the past couple of seasons has made it all the more worthwhile!
Tammy finds that assisting in clinical duties and helping a busy practice run as smoothly as possible provides a variation of responsibilities to her role which makes it thoroughly enjoyable.
"We have a happy, small string of young horses in training, I love watching them develop and grow whilst doing all I can behind the scenes to help them on their way. At Walnut Hill we all muck in and gladly help each other when necessary. We make a great little team!"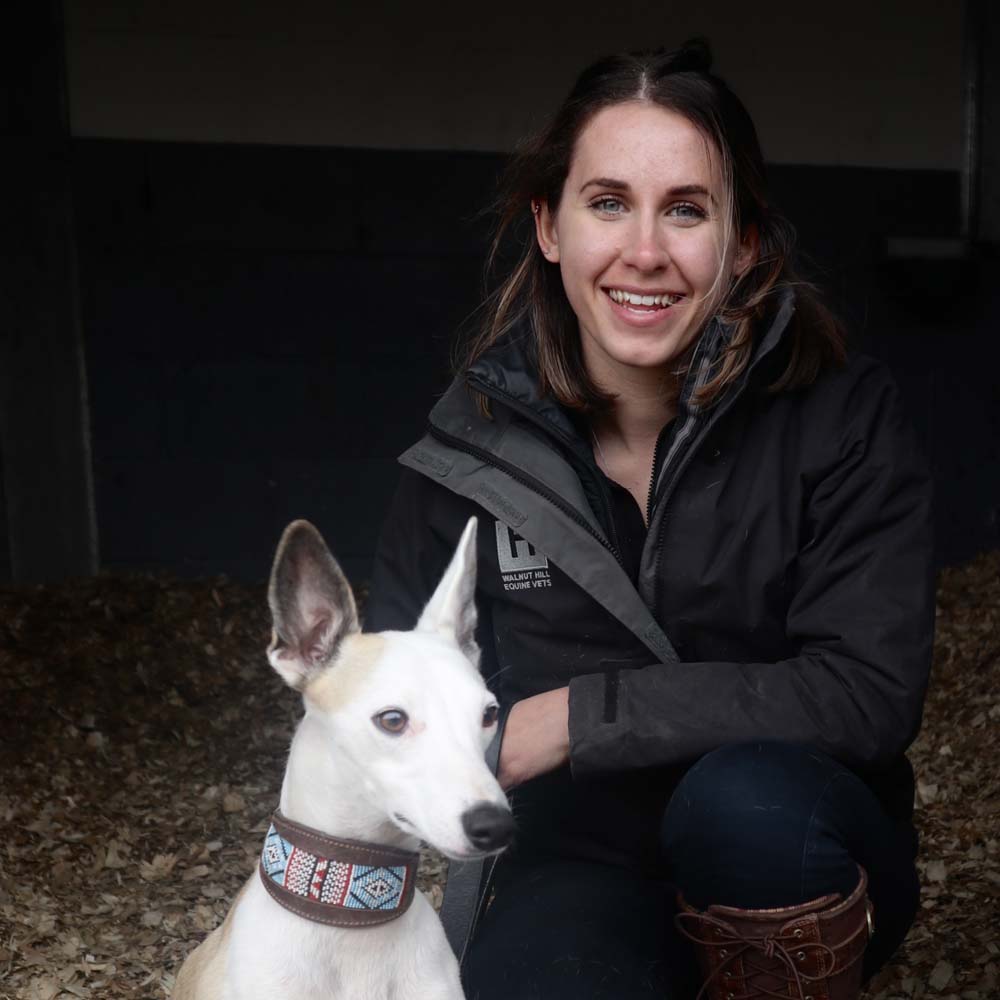 Gabrielle Dickens
Veterinary Care Assistant VCA
...
Gabbie joined us in July 2020 after moving to the area from Northamptonshire, where she worked in a small animal practice and qualified as a Veterinary Care Assistant.
Alongside her Clinical Assistant role, Gabbie is in charge of our dispensary, sourcing any drugs the Vets may require.
Gabbie has recently taken Theo, a 14 year old Welsh Section D, on full loan with the view to buying, and hopes to get him into the show ring in the future.
Any spare time Gabbie has is spent drawing animals of all shapes and sizes.
"Having gone from a corporate practice to Walnut Hill, it is lovely to work for a close knit team, that are always striving to do the best for clients, patients and staff."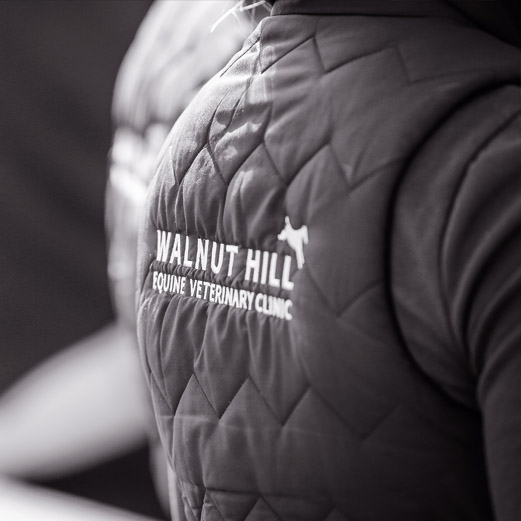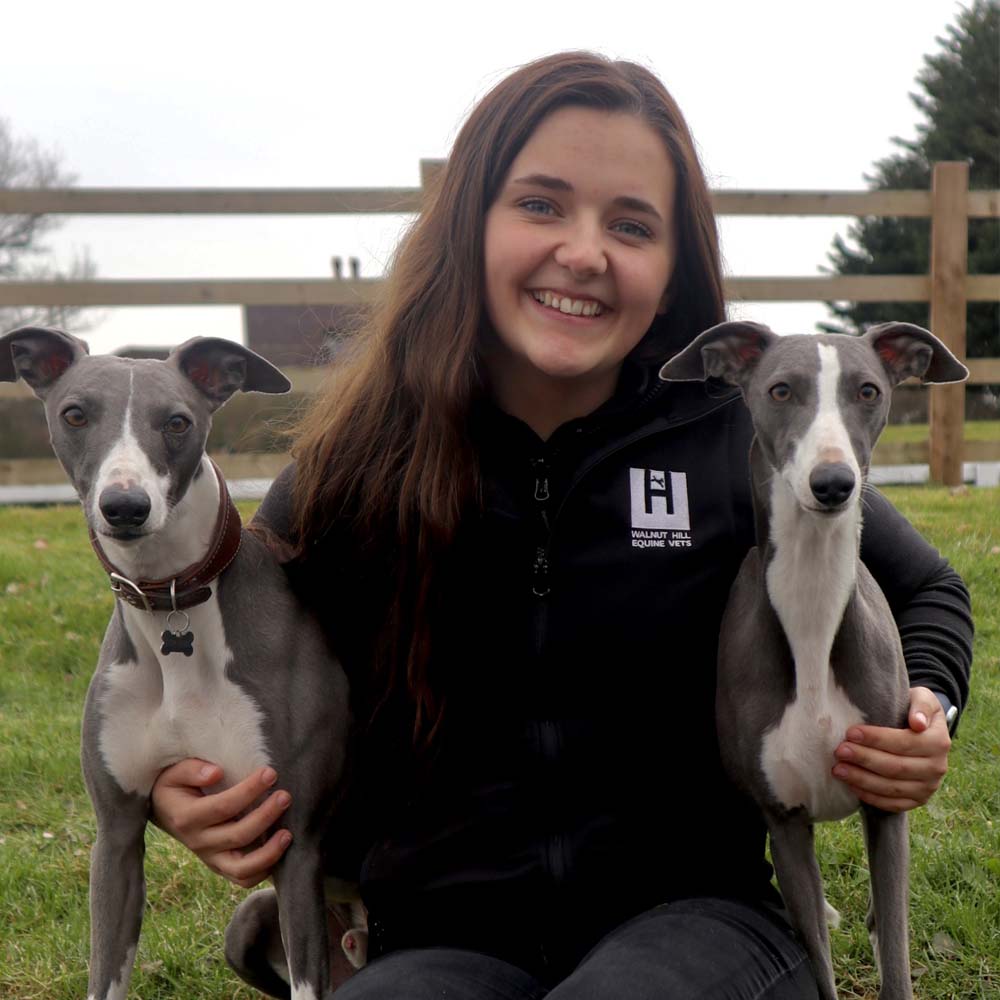 ...
Isme otherwise know to the team as Issy recently graduated from her degree of BSc Bloodstock and Performance Horse Management.
With a keen interest in breeding she is hoping to do her Artificial Insemination Course when Covid-19 allows. She has a small family run stud back at home in Cirencester with 5 broodmares and a team of eventers.
You will see Issy being followed around the clinic and office by her whippet Filly, who is often mistaken for Jack's whippet Billy!
"Joining in October 2020 – I have thoroughly enjoyed learning the ropes of how a busy equine practise runs.
I can guarantee you'll be greeted with professionalism and a smile at Walnut Hill – along with many different dogs of all breeds and sizes!"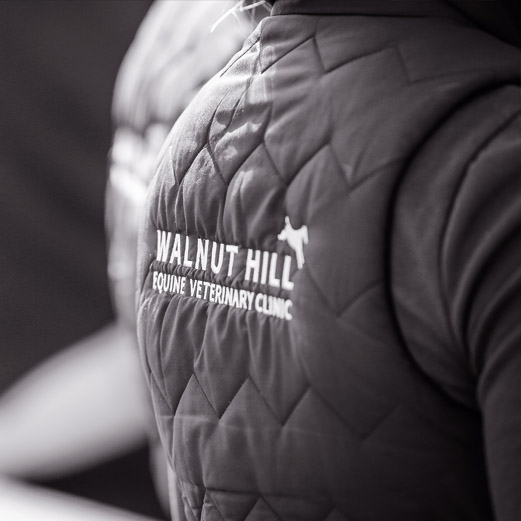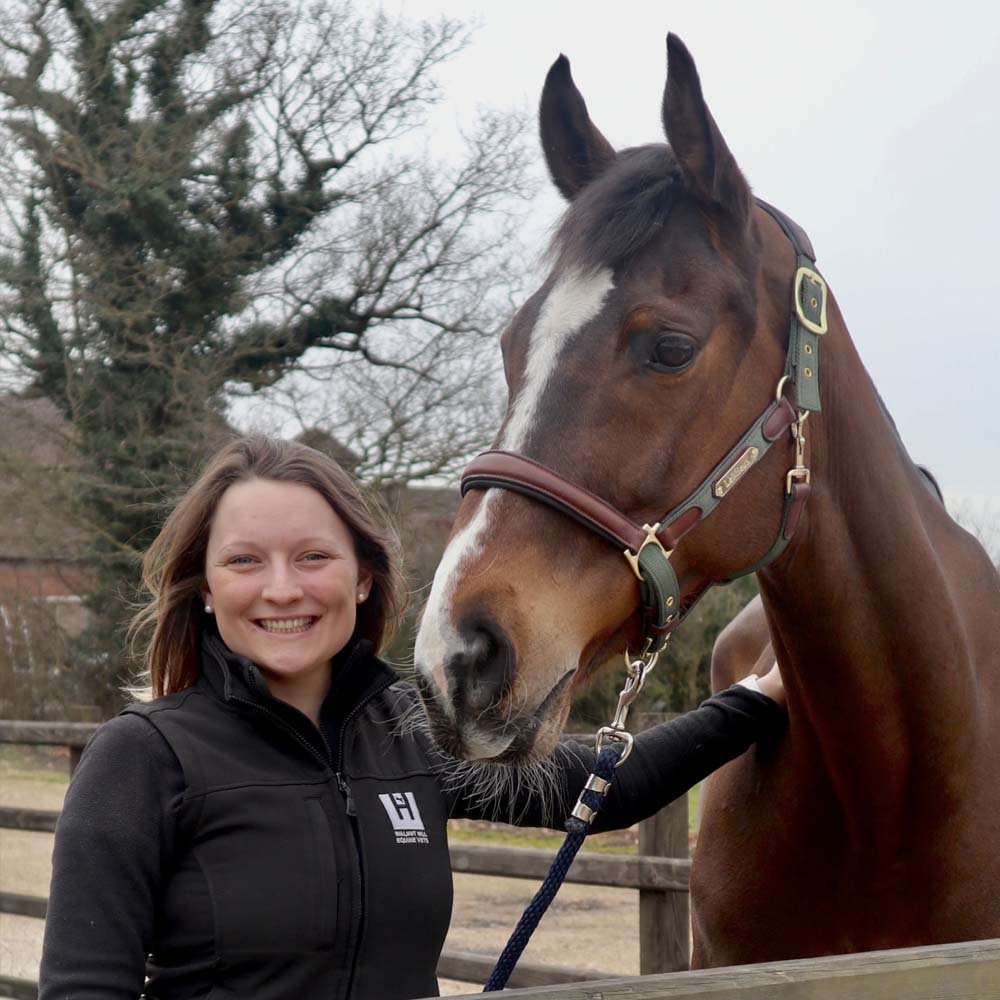 ...
Megan joined Walnut Hill in August 2019 as Clinical Assistant and Marketing Coordinator. Before joining Walnut Hill she spent 2 years riding and caring for racehorses in training.
Megan started riding at a very young age and has always thoroughly enjoyed every aspect of the equestrian world. Having been lucky enough to gain experience handling and showing Arabian horses, Megan has also had some fantastic opportunities to ride affiliated event horses.
Most of Megan's spare time is spent retraining her ex-racehorse Rolo as a riding horse, and is also kept very busy looking after her miniature dachshund puppy, Olive.
"I am proud to be part of such a wonderful team, every day is different and just as exciting as the last."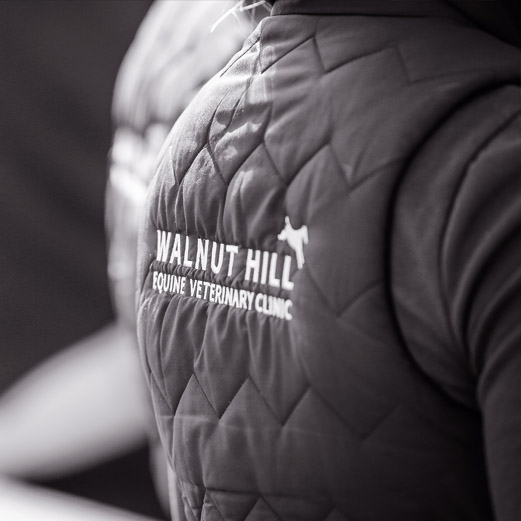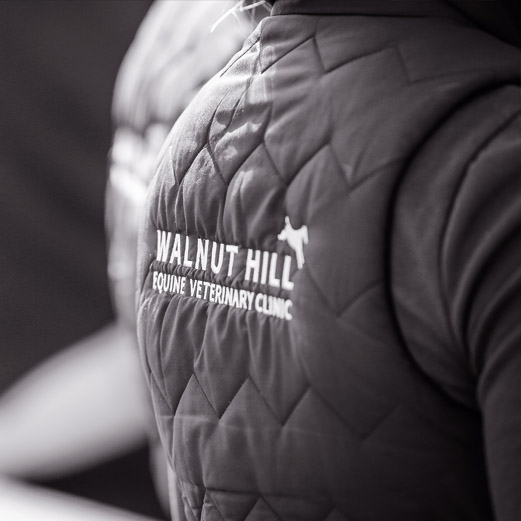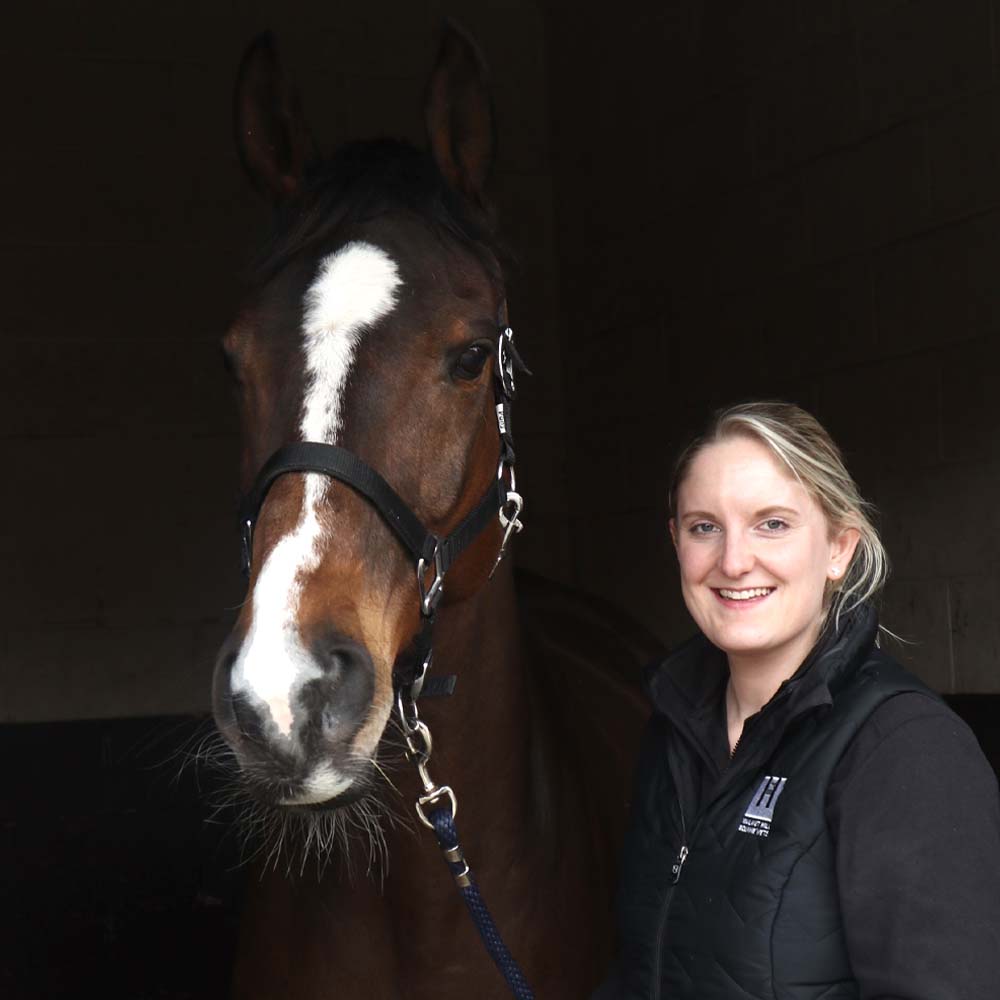 ...
Having worked in the equine industry for 10 years, Mandy joined Walnut Hill in 2019 as one of our Accounts team.
Outside of work Mandy enjoys cooking, gardening, visiting new places, going on holiday and spending time with family and friends.
As with all horsey people, aside from all of her interests Mandy still finds the time to enjoy hacking through Warwickshire on her mare Foxy Lady, a 12yo 16hh bay Irish sport horse, together they enjoy frequent training sessions and attending local dressage competitions. They love getting out on fun rides and Mandy describes her mare as the 'perfect all-rounder with the most fantastic genuine temperament'.
"All team members at Walnut Hill are great to work with, everyone is so friendly. It's an impressive establishment in a beautiful location."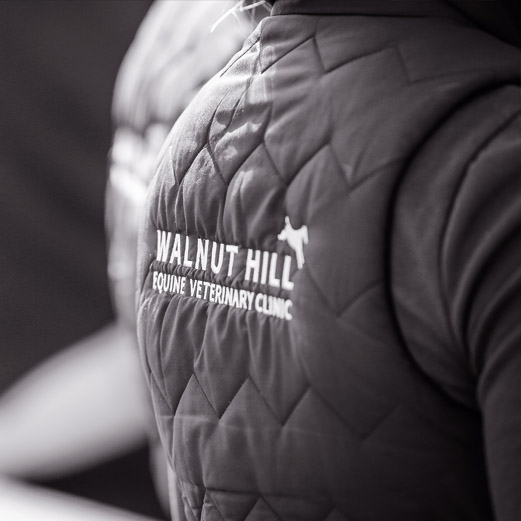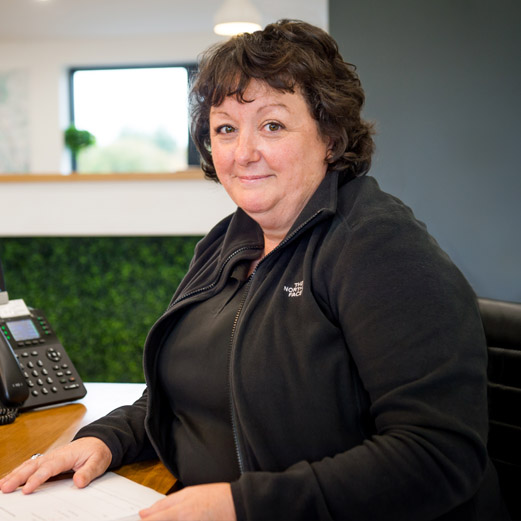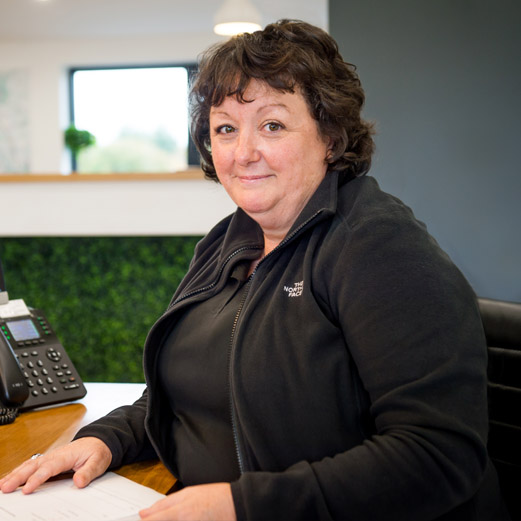 ...
Marielouise joined Walnut Hill to take over and manage our company accounts in 2018, after many years dealing with accounts at other companies.
Always a jolly presence in the office, when not number crunching at work Marielouise loves walking and travelling, and looks forward every day to being greeted at home by her two cats Evie and Max, who she states "both like going clubbing and bringing back Sunday lunch for around three to four people!"
"My job is made even better by the beautiful view I get to see every day at the clinic from my window",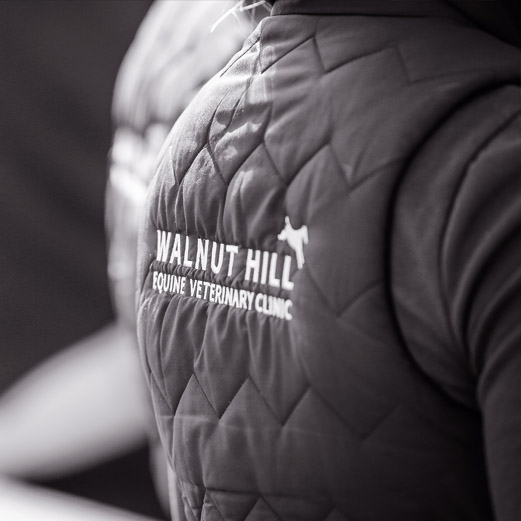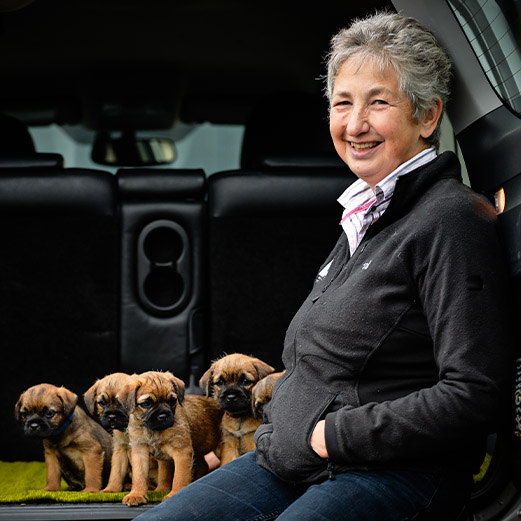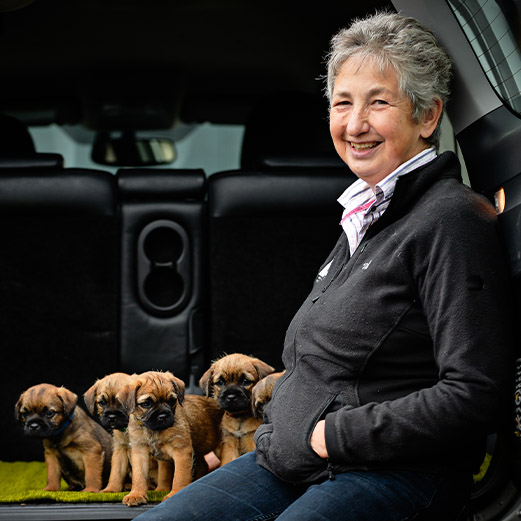 ...
Sally has been actively involved with Walnut Hill since the clinic was first set up by Bridget and her son Jack in 2014.
Being instrumental in the start up of the clinic, and overseeing various roles, from accounts to Sallys' current role as Business Manager (along with the overall running of the clinic), it's fair to say Sally looks after everyone – staff and clients included.
Having successfully run Ardenforest Border Terriers for many years, Sally has lots of customer facing experience as well as a great business acumen, so is a key role in making sure the clinic runs smoothly and staff development is on-going.
Always a smiling face at the clinic you'll no doubt see Sally with a cluster of border terriers at her feet!
"Walnut Hill has a wonderful team of vets and support staff to work with."